Our Story
SBO started over 40 years ago with five volunteers helping the Baltimore County Department of Aging distribute complimentary tickets.
Today more than 75 volunteers help to distribute tickets to over 500 member households. More than 100 sponsors make it possible for seniors 55 and older to enjoy theatre, concerts, museums, lectures and other events with two-for-one, reduced price, or complimentary tickets.
SBO is a volunteer program supported in part by the Baltimore County Department on Aging. It is open to all Maryland seniors 55 years or older. As long as one household member is 55, you are eligible to join, and take advantage of our deep discounts.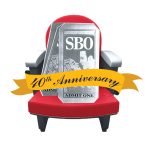 How It Works
SBO's events brochure is published four times a year and emailed to SBO members along with request forms. You'll find events offering complimentary tickets, tickets with a deep discount and two-for-one tickets to a large variety of venues.
Members fill out voucher requests and return them to SBO to be validated. SBO makes every effort to fulfill requests, and returns the requests to members. If your voucher is returned validated you are committed to attend the event. Then on the day of the event, you'll simply take the voucher to the venue and enjoy yourself!
If you have questions or need help filling out the voucher request, please do not hesitate to call the office (Thursday, between 11 am and 3 pm).  Building closes at 3:00pm.
MEMBERSHIP APPLICATION
Note: Applications must be mailed into Senior Box Office (address is on the application) along with your check.
Click here for an application that you can print  Membership Application  
Or you can now Join online for a limited time for just $25
You can also call SBO at 410-887-5399 or email sbo@seniorboxoffice.org to have an application mailed to you.
TRAVEL WITH SBO
You'll find a travel section with national and local trips, cruises and tours in each quarterly brochure. While you do not have to be a member to travel with SBO, members do receive reservation preference. All trips are listed in the travel section.